Judy Fitzgerald as "LaVerne", Claci Miller as "Patty," and Cynthia Collins as "Maxene" in "Sisters of Swing: the Story of the Andrews Sisters" at Georgia Ensemble Theatre. Photo by Haigwood Studios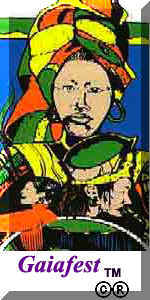 ANDREWS SISTERS
Born in Minneapolis, Minnesota, the Andrews Sisters began their music careers when they were still in their teens. In 1932, they were singing with the Larry Rich Orchestra, touring the Midwest, performing in Vaudeville. The Boswell Sisters of New Orleans influenced the Andrews Sisters' Dixieland style. They broadened their style to include ballads of the swing era, South American dance songs, Boogie Woogie and other sounds.
Sisters of Swing
The Story of the Andrews Sisters
By Beth Gilleland and Bob Beverage
Musical Arrangements by Raymond Berg
Directed by Don Farrell
Musical Direction by Ann-Carol Pence
April 6-23, 2006
"Patty was the fun one of the group, the clown who kept us laughing during those endless periods of backstage boredom.
LaVerne was the swinger of the group on stage. She was a great dancer, was very fashion conscious, and she had a beautiful figure.
She had a great sense of humor, and she loved people.
I was the rebellious one." - Maxene Andrews
Dubbed "America's Wartime Sweethearts," Maxene, LaVerne and Patty Andrews embodied hope and endurance for Americans during World War II. Now Georgia Ensemble Theatre celebrates the lives of these three gals from Minnesota with the regional premiere of Sisters of Swing: the Story of the Andrews Sisters running April 6-23 at the Roswell Cultural Arts Center. Sisters of Swing provides a glimpse into the often fun-loving, sometimes sad personal and private lives of these women who shared as many differences as similarities, from their early years in Minnesota through their phenomenal international success as recording artists.
Featuring the hits: "Bei Mir Bist Du Shoen," "Ac-Cent-Tchu-Ate the Positive," "Boogie Woogie Bugle Boy," "Don't Sit Under the Apple Tree" and much more. There are even a few visits from other stars of the era including Bing Crosby and Danny Kaye.
This musical features Cynthia Collins, Judy Fitzgerald and Claci Miller as the Andrews Sisters, and Hugh Adams in multiple roles.
Georgia Ensemble Theatre is the Official Resident Professional Theatre Company of the Roswell Cultural Arts Center, 950 Forrest St., Roswell, GA 30075; Phone: 770-641-1260