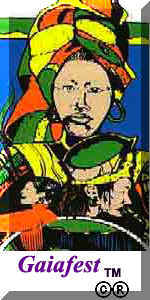 Nassau, Bahamas (1960)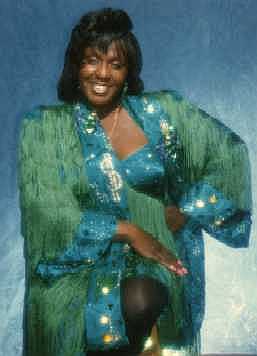 It isn't very often that a vocal talent emerges who can literally do it all and exceptionally well. Beverly Barkley is such a talent. Raised in Miami, Beverly has success singing R&B, rock and roll, country and western, jazz standards, blues and top 40.
From the age of seven, Beverly studied voice with Gina Merreth. She was a member of the vocal group "The Mystic Five", patterned after The Jackson Five. Their agent, Leo Carter, booked them in South Florida where they captured the hearts of audiences at Miami's National Guard Armory, Double Deck Club, The Continental and Sir John Night Beat, in Overtown. They also performed in Bermuda, Nassau and Trinidad. As an opening act, they appeared at concerts with The Staple Singers, Jackie Wilson and James Brown at the Miami Jai-Alai Fronton.
When the group dissolved in 1975, Beverly began modeling. She received an AA at Miami-Dade Community College. In 1978, she embarked upon her brilliant jazz career with saxophonist Jet Nero. During this time, she performed with another group, The Cherrystones, which had a more contemporary flavor. They performed at the Cricket Club and at Turnberry Isles, in Miami.
Beverly's delivery of a song is mesmerizing. Her variations in tonal quality and technical mastery are phenomenal. Inspired by her Uncle Rueben Mitchell, the first black jazz pianist to appear on the Ed Sullivan Show, Beverly has developed into a professional performer. She toured the Playboy Club circuit, in the eighties, with a group called Togetherness. She sang rock and roll with The Wright Brothers Band in Key West, Fort Walton Beach, Columbia, South Carolina and Columbus, Georgia. Beverly's first disco record, entitled "I want To Go Home With You", was recorded in 1985, with Togetherness.
Later, she appeared at Cye's Rivergate, in downtown Miami. Since 1985, Beverly has appeared with such notable musicians as:
Michael Gillis at the Pier House and Full Moon Saloon in Key West

Ernie Goldsmith at Topsider's, in Hollywood

Pete Minger at the R&R Club, The Helm, Studio One

Billy Marcus at Greenstreets, in Coral Gables, and O'Hara's, Fort Lauderdale

Jimmy Crawford at Hotel Intercontinental
The Beverly Barkley Quartet appeared, at the Flamingo Room at Hotel Intercontinental, in 1987. She continues to exhibit her unique vocal talent at JAZID in Miami Beach and Champagne's in North Miami.
Described by her fans as "the female Al Jarreau," Beverly attributes her jazz stylings to her mentors - Billie Holiday, Ella Fitzgerald, Nancy Wilson and Sarah Vaughn, whom she considers to have "the most unique voice of all." She also credits Barbara Streisand and Dionne Warwick with influencing her style. She adores Michael Jackson as a great entertainer. "I just like all music, as long as it sounds good," she asserts. Beverly really makes ALL music sound good!
Beverly's future goals include a compact disk of standards and originals. She has a burning desire to produce a musical learning tape and video for children in of all ages. She hopes to tour Europe and Latin America where she believes that the issue of color will not be a hindrance as it is in the United States.
Website by fyicomminc
Webmistress: fyicomminc@aol.com
Updated: 11/19/2011
This Jazz, Art and Education site owned by Beverly Barkley.
[ Previous 5 Sites | Previous | Next | Next 5 Sites | Random Site | List Sites ]