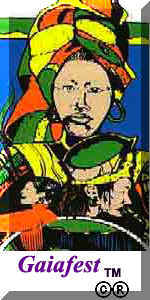 Carla Bley was born Carla Borg in Oakland, California on May 11, 1938. Her parents met at Chicago's Moody Bible Institute. Bley grew up playing the piano and singing in a church choir, but her mother died when she was young, and her father did not maintain her strict upbringing. "I was allowed to stay out all night when I was five years old and he just let me do whatever I wanted," Bley told Richard Wolfson of the Financial Times. "I often didn't go to school; I'd just leave in the morning and go to the zoo." She taped a performance of Erik Satie's extremely offbeat French dance score Parade off the radio, and her tape recorder broke after the music ended. So for a long time that was the only recording she owned.
When she was 12, the formerly religious Bley became an atheist. She had a part-time job as an accompanist to a dance class, but her real passion over the next few years became not music but roller skating, and she notched a seventh-place finish in a statewide competition. She quit school when she was 15 and got a job in a music store. After a few years of working there and playing occasional music gigs, Bley headed for New York City when she was 19. She got jobs as a cigarette girl in several of the city's top jazz clubs, including Birdland and Basin Street. It was at that point that her real musical education began.
Sometimes Bley ignored customers' requests when she was particularly entranced by a solo coming from the stage, but the experience was crucial. On any given night, top talents of the bebop era might be holding forth where Bley was working. Her later music was marked by innovative fusions and collages, but the freedom of bebop improvisation lay at the foundation of her style. "When I started being interested in jazz, the musicians I adored were the black heroes of bebop," she told Duncan Heining of London's Independent newspaper. "When I started out checking European roots, that was quite late in my career, in the Sixties or Seventies. In the beginning, I just loved the beboppers. They were the only ones I knew."
Another benefit from that stint working in New York clubs was her marriage to Canadian-born jazz pianist Paul Bley, who suggested that she write original material for his band. The two spent several years in Los Angeles but returned to New York in the early 1960s. Bley worked as a movie theater usher but then returned to the jazz world, taking a job as a coat check girl at the Jazz Gallery. By that time she had amassed a body of original compositions that interested musicians other than her husband. Trumpeter Art Farmer and clarinetist-saxophonist Jimmy Giuffre were among the top jazz performers who recorded Bley's pieces. She performed on piano at the Phase Two coffee house in the Greenwich Village neighborhood, and the cream of the city's jazz talent might stop by to join her.
Bley and trumpeter Michael Mantler joined several other musicians, including rising saxophonist Archie Shepp, to form the Jazz Composers' Guild Orchestra in 1964. The aim of the group was to provide a forum for new jazz compositions. The group went through several name changes and achieved only modest success on its own, but it proved to be a turning point for Bley in several ways. For one thing, Mantler became her second husband; they two had a daughter, Karen, who went on to become a jazz musician.
Bley understood the importance of operating on her own with creative control. In the mid-1960s, jazz had a moderate presence on major record labels, and many musicians aimed toward the national and international distribution and marketing that superstars such as John Coltrane enjoyed. But Bley—partly because her music often enjoyed more popularity in Europe than in the U.S.—has mostly issued her music through enterprises of her own. Well in advance of the spate of artists who marketed their own music in the 1990s, she and Mantler formed the Watt Works label in 1973.
Bley's Jazz Composers' Orchestra Association (JCOA), as the Guild Orchestra became known, succeeded in widening the circle of musicians who were familiar with her compositions, and she enjoyed some high-profile recordings in the late 1960s. Vibraphonist Gary Burton recorded Bley's composition cycle A Genuine Tong Funeralwith his quartet in 1967, and the record's success made jazz listeners aware of Bley as a name. Bassist and composer Charlie Haden used both Bley's piano and arranging talents on his politically oriented Liberation Music Orchestra LP of 1969, a widely known release around the counterculture of the day.
After working on it for at least five years, Bley finished a large-scale vocal-theatrical work, the surrealisticEscalator Over the Hill, in 1972. Set to texts by poet Paul Haines and originally inspired by the Beatles' Sgt. Pepper's Lonely Hearts Club Band, the work was issued by the JCOA on record but was not performed live until the late 1990s in Europe. Escalator Over the Hill featured contributions from 54 musicians, ranging from pop vocalist Linda Ronstadt to Indian-influenced guitarist John McLaughlin, and drew on an enormous variety of jazz, pop, rock, classical, and historical European styles. Many observers later regarded it as Bley's masterpiece.
Launched Own Ten-Piece Band
The ambitious Escalator Over the Hill got the attention of major arts grant making organizations, and Bley received fellowships from the Guggenheim Foundation and the National Endowment for the Arts in the early 1970s. She used the proceeds to put in place the foundations of an independent career, founding and touring with a ten-piece band that performed her own music and beginning to issue recordings on Watt Works and on the ECM label. She composed a second vocal work to texts by Haines, Tropic Appetites.