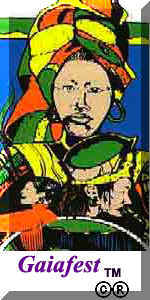 Born in April 25, 1917, in Newport News, VA, Ella Fitzgerald is known as "The Perfect Jazz Singer". She auditioned at the Apollo as a dancer but won as a singer 21. She took over as bandleader after Chick Webb's death, leading the band of 16 to 21 men for 2 years. She entered the Bop Era and popularized scatting. She sang the music of Cole Porter, Gershwin, Ellington and Jobim. Ella recorded on Decca Records, switched to Verve. No singer ever could replace "The Lady of Song". She died June 15, 1996.
Official site with biography, music, films, and more.
Jazz Vocalists > Ella Fitzgerald (1917-1996)
Ella Fitzgerald - Wikipedia, the free encyclopedia
Ella Jane Fitzgerald (April 25, 1917 - June 15, 1996), also known as Lady Ella ... Ella Fitzgerald Sings the Rodgers & Hart Songbook (1956) (Bregman) ...
Biography - Collaborations with other Jazz artists - Film and television appearances
http://en.wikipedia.org/wiki/Ella_Fitzgerald

Ella Fitzgerald Official Website: Biography - The Official Website of Ella Fitzgerald featuring information about the musical legend, as well as shopping, community, and business information about Ella Fitzgerald.

www.ellafitzgerald.com/about/bio

PBS - JAZZ A Film By Ken Burns: Selected Artist Biography - Ella Fitzgerald

Stanley Crouch profiles the great Ella Fitzgerald, who made beautiful music with Ella Fitzgerald was orphaned in early childhood and moved to New York

www.pbs.org/jazz/biography/artist_id_fitzgerald_ella.htm

American Masters . Ella Fitzgerald | PBS - Billie Holiday, Duke Ellington, Louis Armstrong. Ella Fitzgerald: Something to Live For George Gershwin. Ella Fitzgerald. Museum Media : Ella. PBS: Jazz: Ella

www.pbs.org/wnet/americanmasters/database/fitzgerald_e.html

Ella Fitzgerald – Music at Last.fm - Ella Fitzgerald might not be making music anymore, but if ... Ella Fitzgerald & Louis Armstrong. Nina Simone. Frank Sinatra. Dinah ...

www.last.fm/music/Ella+Fitzgerald

Ella Fitzgerald, 1917-1996 -Audio interview, biography, discography, and fan tributes.

Category: Jazz Vocalists > Ella Fitzgerald (1917-1996)

Ella Fitzgerald Charitable Foundation - as well as foundation news, donations, and information about Ella Fitzgerald. ... © The Ella Fitzgerald Charitable Foundation c/o CMG Worldwide ...

www.ellafitzgeraldfoundation.org

Ella Fitzgerald On Verve Records!

Ella Fitzgerald (1917-96) was, along with Sarah Vaughan and Billie Holiday, one ... Ken Burns' Jazz: The Definitive Ella Fitzgerald. Very Best Of The Song ...

www.vervemusicgroup.com/verve/artist.asp?aid=2685

Redsugar's Ella Fitzgerald Page

Her life and music - Jazz Vocalists > Ella Fitzgerald (1917-1996)