Gloria Lynne and her Quintet with Greg Skaff, John DiMartino, Leon Dorsey, and Vincent Ector
Sing Into Spring Festival
Wed-Sun
Mar 21-25, 2007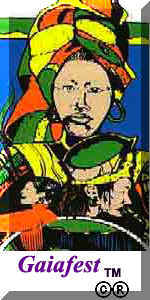 Diva Joan Cartwright considers Miss Gloria Lynne one of her most important mentors.

Gloria Lynne at Jazz Under The Stars, Atlanta 2005
Photo by Joan Cartwright
Born Gloria Alleyne 23 November 1931 in New York City, Gloria Lynne is an American vocalist on several rhythm and blues hits in the 1950s and 1960s.
Lynne grew up in Harlem and won first prize at the "Amateur Night" at the Apollo Theater. She recorded as part of groups The Enchanters and The Dell-Tones in the 1950s. She recorded a a soloist under her birth name, though most of her work was released under her stage name on the Everest Records and Fontana Records labels.
In the 1960s she had several hits including "June Night," "Love I Found You," and "I Wish You Love" (1964), which became her signature song. Lynne then toured with Ray Charles, Billy Eckstine and Ella Fitzgerald.
Lynne moved into jazz in her later career and performed with many of the jazz greats, including Quincy Jones, Bobby Timmons, Philly Joe Jones, Harry "Sweets" Edison.
She was given a Pioneer Award by the Rhythm and Blues Foundation in 1997.
Low prices on Miss Gloria Lynne music album at CDUniverse, the Internet's best online store, with top rated service, album cover art, sound samples, etc. www.cduniverse.com/search/xx/ music/pid/1043841/a/Miss+Gloria+Lynne.htm - 11k - Cached - Similar pages
Miss Gloria Lynne - Gloria Lynne : Read reviews
Read reviews and compare prices for Miss Gloria Lynne - Gloria Lynne.
cd.ciao.co.uk/Miss_Gloria_Lynne_Gloria_Lynne__6028421 - 29k - Cached - Similar pages
Miss Gloria Lynne, MP3 Album Music Download at eMusic
Miss Gloria Lynne by Gloria Lynne at eMusic. MP3 album aownload, Jazz Vocal, R&B.
www.emusic.com/album/10845/10845794.html - 36k - Cached - Similar pages
Amazon.com: Miss Gloria Lynne: Music
Miss Gloria Lynne, Gloria Lynne. ... Customers who bought titles by Gloria Lynne also bought titles by these artists:. Ray Charles · Dakota Staton ...
www.amazon.com/exec/obidos/ tg/detail/-/B0000014IX?v=glance - 73k - Cached - Similar pages
Miss Gloria Lynne. All Day Long Lyrics · April In Paris Lyrics · Bye, Bye Blackbird Lyrics · I Can't Give You Anything But Love Lyrics ...
www.lyricsdownload.com/album-B0000014IX.html - 24k - Cached - Similar pages
Gloria Lynne LYRICS,Gloria Lynne,Gloria Lynne Lyrics, Gloria Lynne Song Lyrics. ... of 24 This One's on Me Lyrics: 0 of 11 Miss Gloria Lynne Lyrics: 0 of 12
www.lyricsdownload.com/gloria-lynne-lyrics.html - 28k - Cached - Similar pages
Gloria Lynne Miss Gloria Lynne
Rare gloria lynne music CDs, vinyl records, import CD's, new releases, used albums, hard to find LPs, out of print music.
www.musicstack.com/tsearch/ gloria_lynne/miss_gloria_lynne - 45k - Cached - Similar pages
Gloria Lynne : Miss Gloria Lynne
Miss Gloria Lynne reviews and sound clips on the ARTISTdirect Network. www.artistdirect.com/nad/ store/artist/album/0,,123837,00.html - 35k - Cached - Similar pages
GLORIA LYNNE - MISS GLORIA LYNN
MISS GLORIA LYNN. Description. Songs, Personnel, Details. April in Paris Stormy Monday Blues Without a Song Just Squeeze Me Perdido June Night ...
www.worldsrecords.com/pages/artists/ l/lynne_gloria/gloria_lynne_36789.html - 8k - Cached - Similar pages
Miss Gloria Lynne by Gloria Lynne : MusicOutfitter
Miss Gloria Lynne Availability: Usually Ships in 1-2 days. List Price:, $11.99. You Save:, $1.50. Our Price:, $10.49 ...
www.musicoutfitter.com/store/ item/730182200928/missglorialynne.html - 18k - Cached - Similar pages
| | | | | | | | | | | | | |
| --- | --- | --- | --- | --- | --- | --- | --- | --- | --- | --- | --- | --- |
| | | 1 | 2 | 3 | 4 | 5 | 6 | 7 | 8 | 9 | 10 | |